Founded and located in the heart of Danang city, Enouvo Group proud to contribute to the high development of technology. It's a pride for us to bring made-in-Danang software products around the country and go global.
There is 4 software that should be listed:
This is an impressive product contributing to the development of Danang society. With the slogan "Smart city, Smart Safety", KuuHo has launched as a connecting platform where Danang government authorities interact with citizens and vise versa. It also allows users to send help requests or give a hand to the community.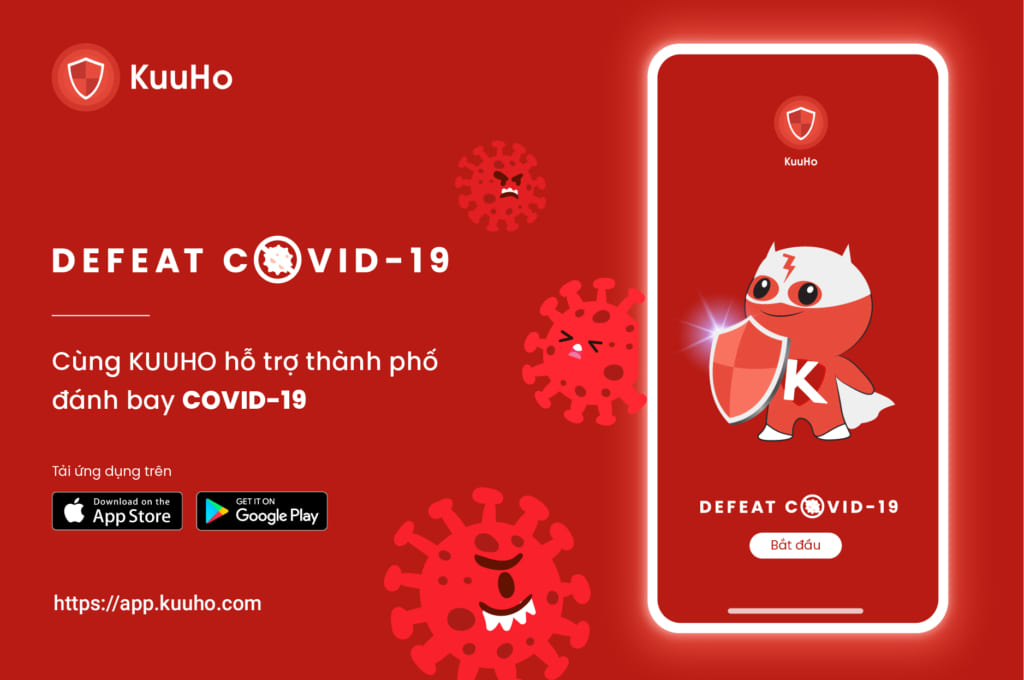 KuuHo offers 3 main functions:
Raise an emergency: Sending alerts to competent authorities and other people around you in emergency cases
Call for help: This is where you can call out for support in Medical, Repair, Security, and receive responses from other people with expertise in the field.
Violation report: Improving the social well-being by reporting local issues about dangers, violations or travel-related issues by recording it with location attached
TẢI APP KUUHO tại: https://app.kuuho.com
SMARTOS – The complete coworking space management software product
Remote working is a common trend over the world, especially after the Covid-19 epidemic. Thus, the demand for this has raised incredibly. Vietnam, with an enormous effort in defending COVID disaster, becomes an ideal destination for digital nomads. To make the coworking space industry flourish in Danang, SMARTOS has been built with an aim to assist the owner in managing their spaces.
Standing for Smarter Office Space, SmartOS's main duty is automating manual tasks, maximum efficiency, and increase member satisfaction.
It can be mentioned 4 major functions:
Space management: SMARTOS provides full-function to simplify the working process. It's covering manage projects, tasks, send building, or support to online payment.
Members management: supporting managing members' information, booking status, and so on.
Resource management: allowing managing data on the occupancy, physical space layout and arrange HR
Community connection: Keeping coworking space's members engaged and connected with Mobile apps
Enokids – Smart product software for kids
This is a thought-provoking application for kids from 4 to 15-year-olds. Children in these ages prefer a creative way of learning. Instead of building a boring education app, Enokids offers a unique platform to grow their mindset.
Another reason for Enouvo Team to build up this app is the increase in using a mobile phone at a young age. When parents give up forbidding their kids on surfing the internet, train them to use it in a smart way. Despite watching video games, offer Enokids to your kids to open an innovative, educated.
To get more engagement, Enokids provides puzzles, thought-provoking questions, imaging stimulate tasks in different topics. All the knowledge will be displayed visually with the illustrated pictures, audio, and screen interaction technology.
Let your kids try it here: https://app.enokids.net/
When it comes to traveling application, Comfort as Home shouldn't be missed. This is an app guiding tourists to find out the nearest restroom in the city which perfectly presents for the warming, opening, and friendly Vietnamese model.
In this program, the stores and businesses that joining in Comfort as Home will stick a logo in their front door. Then, the tourist can easily find and use it freely.